Back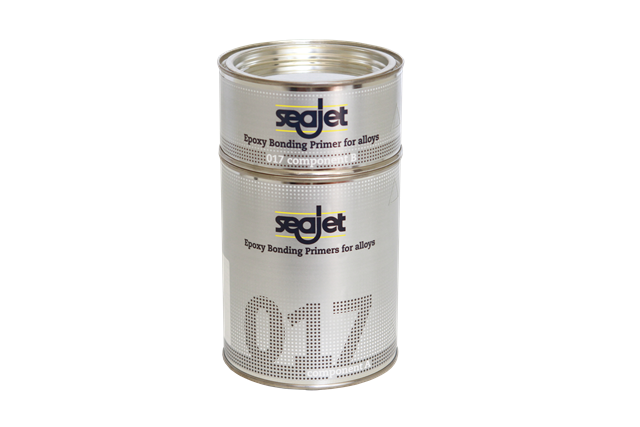 Product code: 203EE0020BV
SEAJET 017 Epoxy Bonding Primer for awlloys - 1 LTR
Quick drying epoxy bonding primer. Long term durability for fibre-glass, steel and aluminium. Suitable for all areas of the boat.
Buy
By clicking the 'Buy' button you add this product to your cart.
Product has been added to your cart successfuly.
Short overview
SEAJET 017 Epoxy Bonding Primer for Alloys is an epoxy primer for aluminum, aluminum alloy, lead and bronze. Suitable for all areas of theboatm it is distinguished with superior performace in comparison to etching primers. SEAJET 017 is very suitable for aluminium, propellers, stern gear, cast iron, steel or lead keels, etc.
Information
| Name | Parameters | Additional info |
| --- | --- | --- |
| Where can I use it? | All areas | |
| Most suitable for fibreglass | Suitable | |
| Suitable for wood | No | |
| Suitable for aluminium | Very suitable | |
| Suitable for steel | No | |
| Suitable for osmosis prevention | No | |
| Suitable for propellers, stern gear, etc. | Very suitable | |
| Suitable for iron, steel or lead keels | Very suitable | |
| Colour | White | |
| Coverage rate when rolling | 8.4m2/ litre | |
| Pack size | 1 lt | |
| Recommended for | First primer coat for aluminium, alloys and bronze | |