Back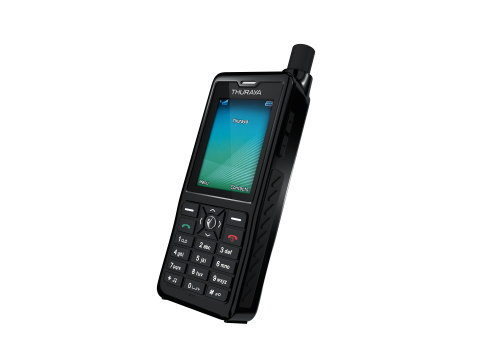 Product code: 1024
Satellite phone THURAYA XT- PRO
Thuraya XT PRO DUAL is satellite phone with advanced technology and built-in GPS, BeiDou and Glonass navigational systems. The device has big display with toughened Gorilla® glass and can withstand the most challenging weather conditions.
2,555.00 BGN
/ with 20% VAT
Buy
By clicking the 'Buy' button you add this product to your cart.
Product has been added to your cart successfuly.
Short overview
Thuraya XT PRO is distinguished with long battery life and option for usage of GSM network. The 2-inch display makes the device easy and convinient to use.
Information
| Name | Parameters | Additional info |
| --- | --- | --- |
| Satellite system | Thuraya | |
| Coverage | 160 countries in Europe, Asia, Africa and Australia | Excluding North and South America |
| Voice | Yes | |
| SMS capability | Text-to-text (multiple pages); Text-to-email (multiple pages); web mesage to satphone | |
| Data | GPRS: up to 60/15 kbps; circuit-switched: 9.6 kbps | |
| E-mail capability | Text-to-email | |
| GSM roaming | Yes | |
| Dimensions | 128 mm (L) х 53 mm (W) х 27 mm (D) | |
| Weight | 212 g | |
| Durability | IP55 and IK05 | Dust and jet water resistant, shock proof |
| Display | 2.4" toughened Gorilla® glass outdoor display | |
| Battery - stand-by | up to 100 hours | |
| Batery - talk time | up to 9 hours | |
| Operating temperature range | -10ºC до +55ºC | Storage: -20ºC до +70ºC |
| Bluetooth | No | |
| USB port | Micro USB | |
| Location-based services | GPS help function, Thuraya SOS button | |
| SOS button | Yes | |