Back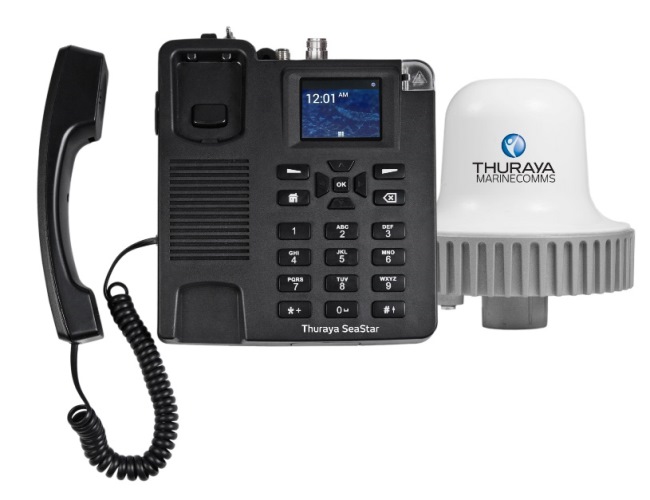 Product code: 1028
Maritime terminal Thuraya SeaStar
The new SeaStar terminal is designed to cater for the needs of small scale user looking for value-based quality communications, as well as to meet the operational and crew welfare requirements of larger vessels.The terminal features satellite voice, SMS, GmPRS data and tracking functions. It is a perfect alternative for a back-up system and a viable substitute to the EOL legacy services.
2,400.00 BGN
/ with 20% VAT
Buy
By clicking the 'Buy' button you add this product to your cart.
Product has been added to your cart successfuly.
Short overview
Its interface is based on the Android operating system for an enhanced user experience and ease of use. Additional functions include voice calls to normal PSTN phones, mobile phones and other satellite phones through the Thuraya satellite network, and the option to connect a standard analogue phone or private branch exchange to the terminal. It even allows user to attach a cordless phone, thus giving them the freedom to conduct phone calls away from the handset.
Information
| Name | Parameters | Additional info |
| --- | --- | --- |
| Satellite system | Thuraya | |
| Coverage | 160 countries in Europe, Asia, Africa and Australia | Does not cover North and South America |
| Voice | Yes, circuit-switched | |
| SMS capability | Yes | |
| Data | GmPRS: 60kbps/ 15kbps (down/ up) | |
| Location-based services | Built-in GPS, geofencig function, coordinates sharing | |
| Distress signal | Yes | |
| Dimensions | Terminal: 210 mm x 205 mm x 85mm | Antenna: Diameter: 164mm; Height: 170mm |
| Weight | Terminal: 1.2 kg | Antenna: 1.1 kg |
| Operating temperature range | Operating - Terminal: - 15°C до +55°C | Antenna: - 25°C до +55°C |
| Operating temperature range | Storage - terminal: -20°C to +70°C | Antenna: -40°C to +80°C |
| Other | Switching between voice and data mode | |