Back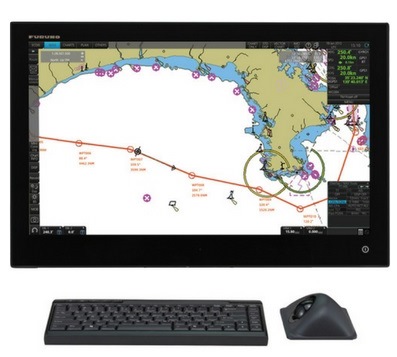 Product code: 100331
Furuno ECDIS FMD 3100
A 24'' ECDIS system for single installation compliance with IMO (IEC61174) for back-up/ paperless navigation. Cartography: ENC S57, S63 and C-MAP (option). Installed on more than 4000 vessels since its introduction in 2015, FURUNO FMD-3100 ECDIS is packed with features to facilitate your smooth transition from paper-based navigation to electronic navigation.
Inquiry
By clicking the 'Inquiry' button you add this product to your cart.
Product has been added to your cart successfuly.
Short overview
FMD 3100 functions include: advanced route planning tool, full route monitoring function, in chart navtex integration, radar overlay, full waypont list, predictor, online chart update support, parallel indexing function, log book function incl. voyage log, AIS integration incl. send/ receive messages, "online click" chart update, multiple chart format support: pay as you sails (pays), dynamic license, flat fee, standard cell, etc.
Information
| Name | Parameters | Additional info |
| --- | --- | --- |
| Display unit | 24'' LCD color display with integrated panel PC | |
| Other | External DVD Drive | |
| Other | Trackball Control Unit | |
| Power supply | 100-230 VAC or 24 DVD | |
| Regulation compliance | IMO MSC.232(82), IMO A.694(17), IEC 61162-1 Ed. 4, IEC 61162-2 Ed. 1, IEC 61174 Ed. 3, IEC 62288 | |