Back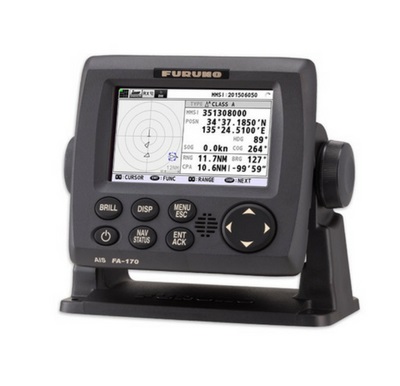 Product code: 100327
AIS FA-170
AIS FA-170 is a class A automatic identification system transponder with 4.3-inch colour display designed to receive data from vessels coast stations and other aids of navigation with AIS equipment, which are within VHF coverage. The device has real time data transmission that facilitates avoidance of collision.
Inquiry
By clicking the 'Inquiry' button you add this product to your cart.
Product has been added to your cart successfuly.
Short overview
AIS FA-170 can transfer data to ECDIS, radars and other radio navigation equipment and is equipped with enough ports to enable dual configuration of connection to ECDIS and radar systems. Integration with bridge system is facilitated by LAN interface. The device covers IMO MSC.302 (87) for alerts and interconnection with Bridge Alert Management (BAM).